How long is my sissy staying in chastity, it is up to you out there.
Sissy sits on the floor, only dressed in his new white lace braw and his metal cage. He is my sissy but he has too much cock in this cage, even if its small and useless.
Sissy are too much cuckold and to little sissy at the moment. I need to get him a new belt, make him more sissy...This time I will get a chastity belt not a chastity cage.
I open my mac, while sissy still was on the floor. I point at to the stool, and Sissy got it for me. I sat back in my chair, and put my legs on the stool. Sissy sat beside me, started to massage my feet while I was searching the web for sissy belt.

Fancy Steel are a chastity belt design-manufacture from Adelaide in south Australia. Their goal is to create handcrafted chastity
belt that can or will be worn like jewellery. This is chastity belts of the highest quality.
My sissy is a hard working sissy, and he deserve the best.
Ahhh there I found the chastity belt he deserve. Sissy Slim Fit Chastity Belt. I just love it. Now I got a challenge/competition to you who reads this:
3: Send me a message here on the blog, on a mail , SDC, Fetlife or for those who have us on snap, feel free to use this.
3: In the message, you tell me:
1) How long my sissy will be wearing this beautiful
jewellery
2) Tips to clothing I can dress him up in, that will work well with the looks of the chastity belt.
4: One person will be pulled out as a winner Saturday 2 march, surprise will come to you.
As I sat here searching for a new chastity belt for my sissy, I got horny just thinking of how good he will look in it. I love to be horny, feel that feeling rushing through my body. My thoughts started to run wild, just thinking of my sissy in the latex maid outfit, high heels and his new chastity belt.
I stood up from the chair, went over to the sex closet and took out the big white silicon dildo.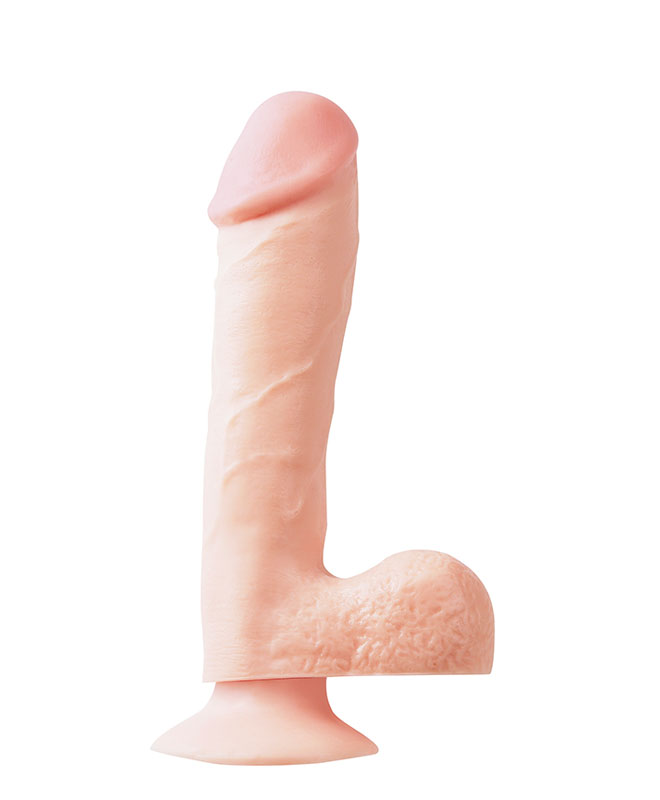 I slowly walked over to sissy, smiled as I was looking forward to play with him. I sat down beside him. Took his head in my hands, and kissed him.
I told him to bend over, and he did immediately. Then I took some Anal relax lube on my finger, this is the best lube I know for anal play. It will feel warm and a bit tingling, and your anal will actually feel relaxed after a short while.
I slowly put my finger in and rotating it inside, took it back out. I put my finger in once more, playing with his prostate.
To find the prostate ,you put your hole finger in. Use the tip of your finger. (Be careful if you have nails! Then use finger gloves with disposable gloves on the outside) Press gently the tip of you finger down towards the balls (inside the ass of course) and there you will find a small, soft spot. You will be able to feel it, if you do not use gloves. Press slowly on this spot, and you man will be crazy.
This was exactly what he did, got crazy. My sissy bowed his back, asked me, or more exactly begged me to let him come. I told him to wait a little longer. I took a condom on the dildo, and some more lube of course. As my sissy sat on his knees, I started to press the dildo in his ass. He moaned and I felt he shivered. I saw the ass hole open up, and the dildo went in.
© Hotwifeno.com
I started to move faster, and sissy was moaning and begging me for more. "Please Mistress , please let me come" He was so horny, and I felt an amusing feeling just by looking at him. I bent over to his ear, " you filthy slut..." I whispered to him. " I am gonna fuck you, and you just have to wait until I say so"
"Yes Mistress" he stutter between groans.
I took the dildo out, and his hole stood fully open before it closed again. Sissy`s anal gap is one of my favourite things to see, it means that his as so relaxed in his anal opening. (Well trained)
I put the dildo back in, and I slapped his butt cheek at the same time. He let out a deep breath.
"You have 15 seconds to come, but do not come before I reach the number 15 either." I said and started to count. "1...2...3..." As I said 14, he let out a scream. I took my time before I said 15, and as I started to say 15 as he was shaking
and moaning and the cum run out of his little sissy clit. I had put a plate with some biscuit under, and they got filled with cum dressing. Now my sissy had something good night snack to eat too. Lucky him, orgasm and his favourite food accessories at the same day.
© Hotwifeno.com
Let me know your answer on the task/competition I gave you in this blog.
Looking forward to be reading it, and my sissy is very anxious to know how long he will be locked in this time.